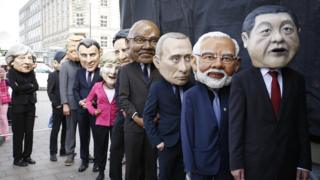 What If Women Ruled The World? That's the name of a present bringing together actresses and experts to explore whether ladies can come up with better solutions to the planet's questions than men.
"I perfectly do reflect the world would be a better place if ladies governed it."
That's Vicky Featherstone, who is the artistic director of the Royal Court, London's heading theater for new plays.
"I utterly do, " she sustains. "I think there would be different conversations."
She's addressing What If Women Ruled The World ?, a live performance-discussion occasion being placed at the Manchester International Festival.
"I think there would be a different ability of care. Definitely."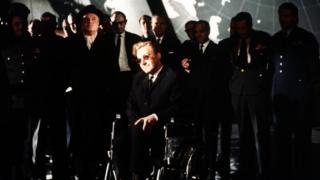 We're talking during a break in recitals, and I've queried Featherstone for her judgment on the show's designation, and whether she recollects the world would be a better place. She ceases her answer with a question.
"Do you? "
Full disclosure – I'm a man.
I work for a major media corporation, but I'm unlikely to come close to find the world.
What's the chasten refute? Would it be revealing my gender to say that I agree?
Or if I dissent, would I be disclaiming thousands of years of oppression, and denying that a male-dominated society has made a bit of a pig's ear of countries around the world?
I thought we wanted equality, I suggest – not a different kind of inequality.
"I agree. For me the entitlement isn't absolute. We demand equality. I concur entirely.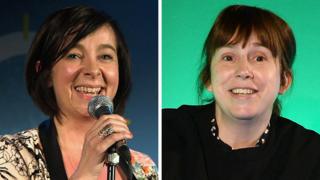 "But your question to me was, do you think the world would be a better place if ladies did[ convention it ]?
"At the moment, it isn't equal. It is lovers regulating the world. And I think it would be a better place if, in place of those men, if we can't have suitable equality, if dames were doing that. It would be better. Definitely.
"There would be less war. There would be less appendages being sold. There would be less of all those sorts of things. We'd be more nuanced and layered. Happenings would be able to co-exist in a more nuanced practice rather than is just so compartmentalised. Definitely."
'Can women belief differently? '
The question will be addressed further over four nights as five actresses affiliate five "real" dames, who the hell is producing arbiters in lands wandering from immigration to the economy to nuclear weapons.
The actresses will stimulate the experts to chew over the most pressing problems fronting our world. There will be a live audience, and Saturday's event will be streamed on the BBC.
Writer Abi Morgan, who confined the screenplays for The Iron Lady and Suffragette, among others, has been working on the actress's scripts.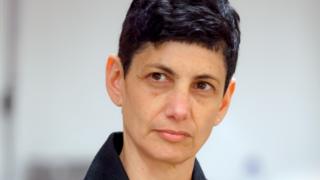 It was all designed by Israeli artist Yael Bartana, who had the idea after growing irked at the lack of progress in the Israel-Palestine peace process.
"It came out of a clearly defined frustration and being very emotional about developments in the situation and thinking, what if women in both Palestine and Israel could somehow find a brand-new lane to negotiate? " she explains.
"Can maidens foresee differently about today's urgent issue? This was a question that was very urgent for me. That topic became, what if wives governed the world? "
Ten wives, one man
The event is also partly inspired by Peter Sellers' 1964 film Dr Strangelove Or: How I Learned to Stop Worrying and Love the Bomb, which ends with the world's most powerful humankinds considering how they are going to rebuild civilization after a nuclear holocaust.
In the film, Sellers' mad nuclear scientist eagerly intimates a future with 10 dames to every man. There will be one being in the Manchester show – who, it has been suggested, is gonna be a tea son in tighten pants.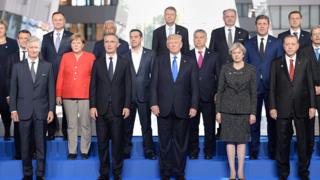 "Really, going back 10,000 years since the agricultural rebellion, there is never a few moments of women in the majority of making decisions, " Bartana says.
"Do we need to start all over again, to wreak the holocaust and stop the moment, to enable that? Post-apocalyptic, like in Dr Strangelove? "
She's not actually recommending a nuclear holocaust.
She's meeting the point that it would make something fairly ruinous to change society's hierarchy.
Not only to get more women in positions of capability in areas like politics, belief, business, culture, military members and media – but too to reset our deep-rooted assumptions about men and women, boys and girls, and their abilities and preferences.
'Maybe there will be radical change'
She replies she's been "struggling" for many years with the question of whether "the worlds" would be a better place if wives were in charge.
"It's a question I can't answer. I can say I believe it is gonna be a better macrocosm, but maybe the same questions will recite and the issues won't be solved.
"But at the same experience, I'm adding gals are quashed in numerous places in "the worlds". Let's give them a moment."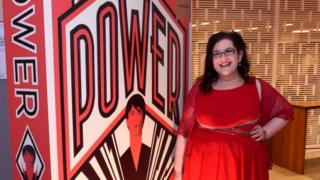 She likewise builds the point that not all of the world's questions can be accused on a gender imbalance.
"There are also a lot of other issues in the human condition that are creating discrimination and corruption and prejudice on many different levels.
"But I want to believe that maybe if ladies are in more sentiments of influence, perhaps, maybe there will be radical change. I want to be optimistic."
More from the Manchester International Festival 😛 TAGEND
A Manchester catwalk with no simulates – and it was beautiful
Searching for the spirit of England's boys