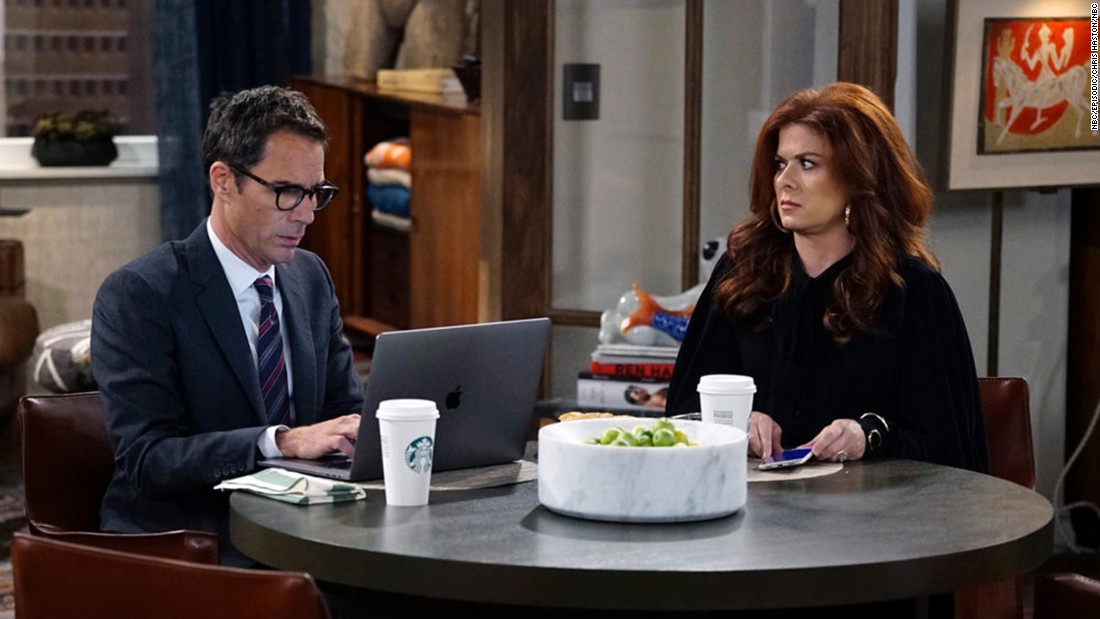 ( CNN) "Will& Grace" tries to navigate a fragile line, seeking to be topical and relevant — virtually 20 years after its premiere, and more than a decade since its purpose — while still maintaining its wide-ranging comedic signature. For "the worlds largest" persona, the revival pulls that off, returning to NBC in the equivalent of midseason form.
Faced with the inevitable request of puttying in the lengthened crack, individual producers wryly manage that in the premiere by having Karen( Megan Mullally) awaken from a sleep, rattling off a laundry list of what's transpired in the intervening years, really to make sure she hadn't dreamed it. When she double checks who won the election, Will( Eric McCormack) and Grace( Debra Messing) sullenly answer, "Your guy."
That names up a premiere chapter that's maybe the weakest of the three previewed, with both Will and Grace having their political principles tested — he by an alluring congressman, her by a professional opportunity.