Director insists that suit-wearing baby in new film who says trademark phrase and is voiced by SNL impersonator Alec Baldwin is a product of coincidence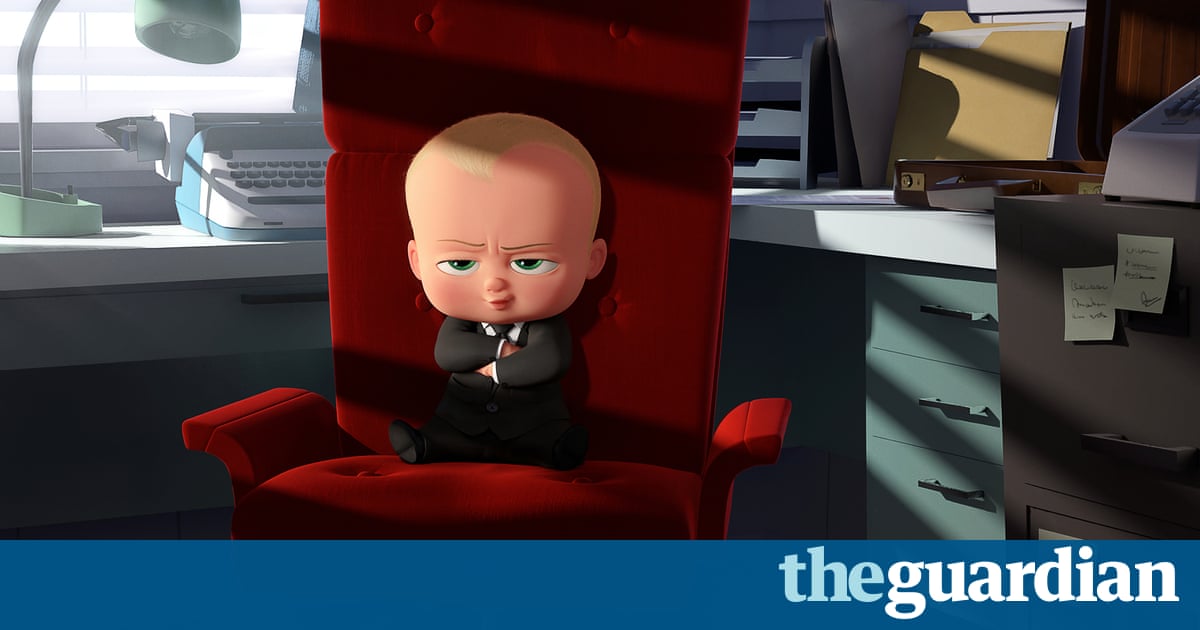 The director of animated film The Boss Baby has said it is a total coincidence that the title character reminds audiences of Donald Trump.
The suit-wearing baby says Trumps trademark phrase Youre fired and is voiced by Alec Baldwin, who has become the nations top Trump impersonator on Saturday Night Live.
Director Tom McGrath, who is best known for his work on the Madagascar franchise, said comparisons between his title character and the president were a gift or a nightmare, I dont know.
Ahead of the release of The Boss Baby on Friday, reviews pondered whether the suit-wearing baby was meant to be a version of Trump.
Stop saying every piece of art is about Trump. Only Boss Baby is about Trump, said Vulture.
The Boss Baby review: this is not the Trump-trolling toon youre looking for, proclaimed Rolling Stone.
Is The Boss Baby really a cartoon about an infant Donald Trump? asked Vanity Fair.
Vanity Fair concluded that the baby chief executive and Trump did not have enough in common for their resemblance to be intentional.
This [babys] level of competence makes it abundantly clear: this really isnt a Trump parody at all, it said.
McGrath told the Hollywood Reporter the youre fired line and other similarities were a total coincidence.
Theres an overlap in business guy tropes but no, its in no way based on Trump, he said. Its based on an immature, sometimes greedy businessman, so if people want to draw their own conclusions about that but no, it really wasnt.
McGrath said most of the film, which is based on a childrens book, was written in 2012, and most of the animation was completed before Trump became a serious contender for president.
He said Baldwins SNL role was an extra weird coincidence.
I guess people can find that connection amusing but I dont think that if you go looking for a political statement in the movie there really is one, he said.
If it makes people interested in seeing the movie, Im glad. If it distracts people from what the movie is really about, then Im sad.
Author Marla Frazee, who wrote the book that inspired the film, told the Hollywood Reporter that Baldwins roles on SNL and in Boss Baby resonate on so many levels.
Frazee said: Im not quite sure that this is how I would have wanted the countrys trajectory to go, but yes the echoes are very much unbelievable.
Read more: https://www.theguardian.com/film/2017/apr/01/donald-trump-boss-baby-alec-baldwin-film